Red Hook Ductless Mini Split Heat Pump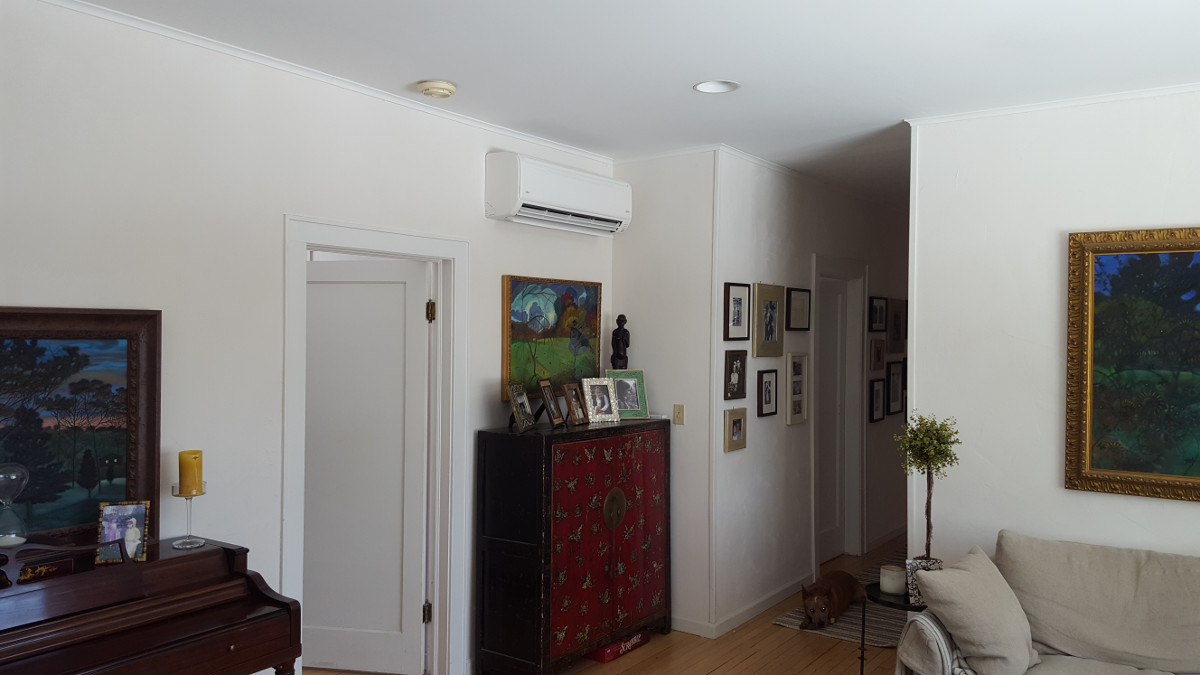 My customer wanted to add central air conditioning to this home they just purchased. With this central air conditioning retro fit project, we went back and forth whether to install a basic ducted system or a ductless mini split system. The existing heating is an oil boiler with steam radiators which they are happy with. After going through all the concerns of comfort and budget we decided instead of installing a base series single zone ducted air conditioning system, which would be vulnerable to attic conditions and would require indoor air quality products thus increasing the maintenance of the system, my customer chose to go with this ductless mini split heat pump system which also provides high-efficiency heating in addition to a high-efficient cooling system. With the high-efficient heating from our ductless option, this system becomes a great investment as heating with the heat pump will provide much more cost-effective heating until they switch to heating with steam radiators in the colder weather, as they do prefer the steam heat over hot air. Ductless system are not always the way to go, but in this case it is a win all around, especially getting 4 zones. And - we even came in under budget, so everyone wins!
Our trusted heating and air conditioning contractors at Precision HVAC recently finished this Red Hook Ductless Mini Split Heat Pump in Red Hook, NY.
Products Used
Red Hook Ductless Mini Split Heat Pump
Air Conditioning Tune Up
Air Conditioning Installation