Oil to Gas Furnace Conversion in Saugerties, NY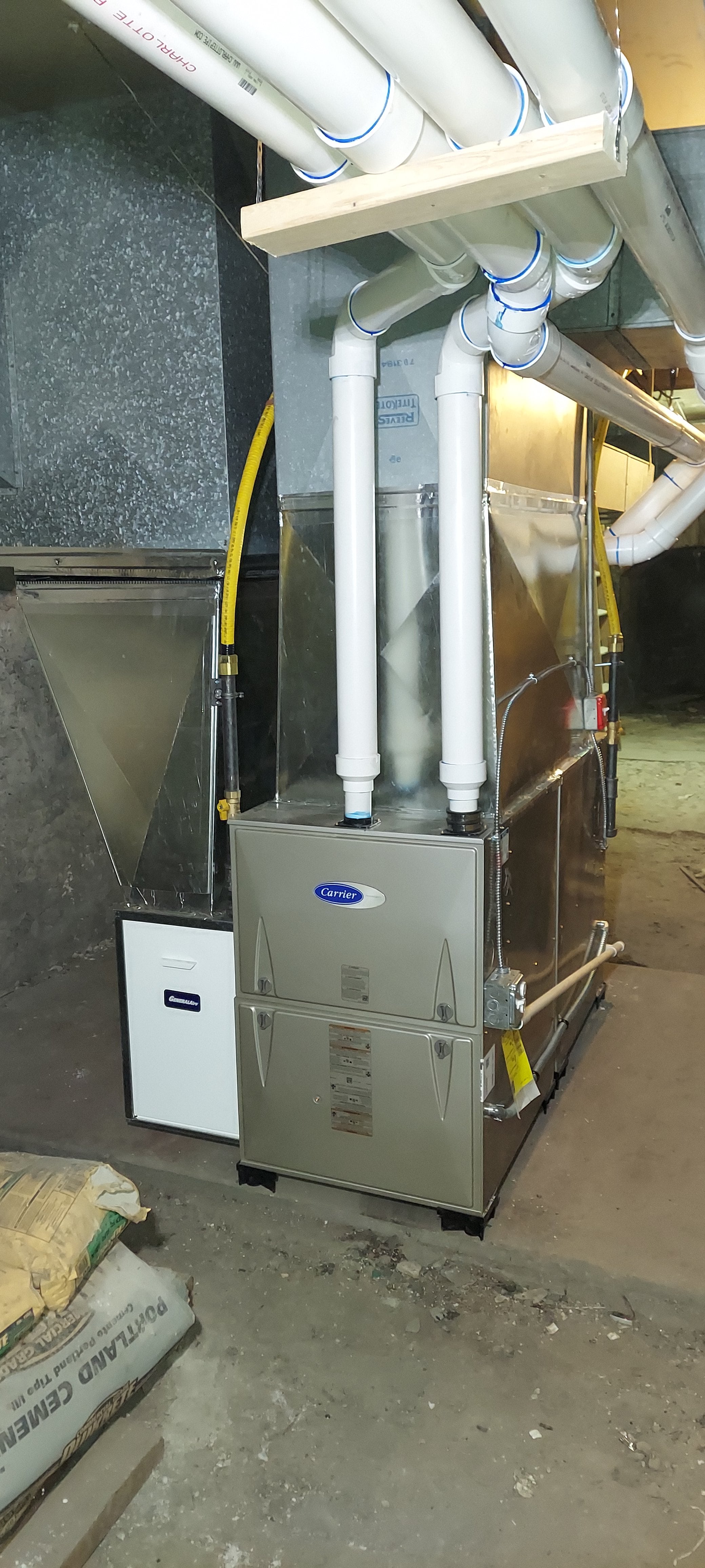 This church had a leaking oil tank in the beginning stages of winter and had natural gas already serving the building for other equipment so they decided to switch from oil to high-efficiency natural gas furnaces. We Installed a twinned together set of Carrier Infinity Gas 96% efficient 2-stage Furnaces to replace the oil furnace. We designed and installed custom duct transitions to adapt the current duct to accept the 2 High Efficiency gas furnaces and removed the oil tank and recycled all of the old systems. The system Qualified for the Central Hudson Natural gas rebates as well.
Products Used
Oil to Gas Furnace Conversion
Carrier Infinity Gas Furnaces
Client Review
Our church hired Precision HVAC to convert the heating system in our sanctuary from fuel oil to natural gas.... in the dead of winter, no less! From our very first contact with Tony Santiago, I was impressed by his professionalism and prompt response to all of our questions and concerns. Tony went "above and beyond" to get us in the schedule as quickly as possible and facilitated the transition so that we would not need to cancel a worship service (for lack of heat). The installation was executed flawlessly (and on budget) with no hidden surprises or costs. We could not be more pleased with their level of service and highly recommend them.