2 in 1 Ductless Mini Split
Our client built a 2 room addition to there home and we were able to meet there budget and comfort needs with this 2 in 1 Ductless Hyper Heat Pump System. This unit provides heating down to -22 degrees and provides variable speed high efficient cooling for both rooms individually. This system will work great with solar electric in the future as well!
Our trusted heating and air conditioning contractors at Precision HVAC recently finished this 2 in 1 Ductless Mini Split in Kingston, NY.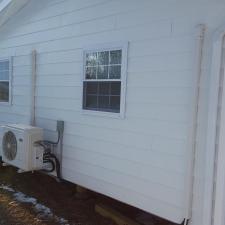 Products Used
Ductless Mini Splits
Air Conditioning Tune Up
Air Conditioning Installation